Family-owned and operated for more than 75 years, Paragon D&E is a leader in advanced manufacturing. With a strong history in injection and compression tooling, Paragon has evolved into a multifaceted organization with a diverse product line serving Aerospace, Defense, Nuclear, Heavy Truck, Automotive, Agricultural, Oil and Gas, and other industries.
Paragon has a state-of-the-art facility with the latest machining technology and continually invests in our team and equipment.
"Innovative for the Future"
Because of our values and business results through policies and best practices in human resource management, Paragon was awarded one of West Michigan's Best and Brightest Companies to Work For!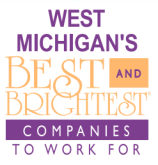 Apprenticeship Opportunities
We are pleased to showcase our apprentice program and a glimpse of what it is like to work at Paragon D&E. We really have some cool individuals! 
"I started in here as an apprentice, just like everybody else, and they allowed me to grow through the areas that I wanted to grow in."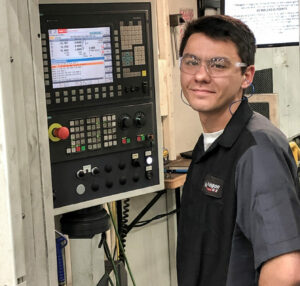 Weekend Shift CNC Machinist: The position is required to operate designated machinery as directed by machining programs and area leaders while maintaining quality and efficiency standards.
Learn More »